Box Office:
0161 432 2114
Booking by Phone from 4pm Mon, Tues, Thu, Fri, Sun.
Booking from 1pm Sat, Weds.

Ticket Prices: Luxury Seat £10.00 / Sofa for Two £20.00 / Standard Seat £8.50 / Concession £7.00
David Hockney at The Royal Academy of Arts
Widely considered Britain's most popular artist, David Hockney is a global sensation with exhibitions in London, New York, Paris and beyond, attracting millions of visitors worldwide. Now entering his 9th decade, Hockney shows absolutely no evidence of slowing down or losing his trademark boldness.

Featuring intimate and in-depth interviews with Hockney, this revealing film focuses on two blockbuster exhibitions held in 2012 and 2016 at the Royal Academy of Art in London. Director Phil Grabsky secured privileged access to craft this cinematic celebration of a 21st century master of creativity.
Tuesday 21st September
Show Time: 6.00pm
Cezanne, Portraits of A Life
EXHIBITION ON SCREEN is thrilled to present one of the most talked about exhibitions of the year. Dedicated to the portrait work of Paul Cézanne, the exhibition opens in Paris before traveling to London and Washington.
One can't appreciate 20th century art without understanding the significance and genius of Paul Cézanne. Featuring interviews with curators and experts from the National Portrait Gallery London, MoMA New York, National Gallery of Art Washington, and Musée d'Orsay Paris, and correspondence from the artist himself, the film takes audiences beyond the exhibition to the places Cézanne lived and worked and sheds light on an artist who is perhaps the least known of all the impressionists – until now.
Tuesday 23rd January 2018
Show Time: 6.00pm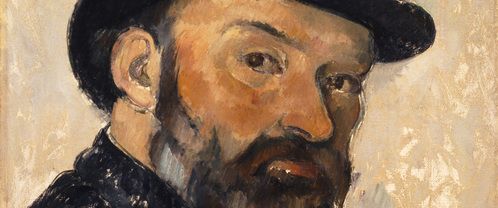 Canaletto and the Art of Venice
EXHIBITION ON SCREEN opens its fifth season with Canaletto and the Art of Venice, an immersive journey into the life and art of Venice's famous painter. No artist better captures the essence and allure of Venice than Giovanni Antonio Canal, better known as Canaletto.
The remarkable group of over 200 paintings, drawings and prints on display offer unparalleled insight into the artistry of Canaletto and his contemporaries, and the city he became a master at capturing.
Cinema-goers will embark on their very own 21st century Grand Tour, visiting the sites enjoyed by their 18th century counterparts and immortalised in Canaletto's views – from the Rialto Bridge to the Piazza San Marco, and the Palazzo Ducale to the Church of Santi Giovannie Paolo. Guided by Royal Collection Trust curators and the world's leading experts in Venetian history.
Tuesday 26th September
Show Time: 6.00pm
Tuesday 21st November 6.00pm
David Hockney at the Royal Acadamy of Arts

Tuesday 23rd January 6.00pm
Cezanne, Portraits of a Life